Orbit Boy (UK) and Italspazio (Italy) signed an agreement to jointly develop an Air-Launch Space System for the delivery of microsatellites into Orbit from the territory of Italy, based on the ground infrastructure of the Comiso Air Base.

After presenting the concept of the Orbit Boy Air-Launch System and vision for autonomous access to space from the territory of Italy to local authorities in Comiso, Orbit Boy and Italspazio received positive feedback and gained support in developing the project roadmap.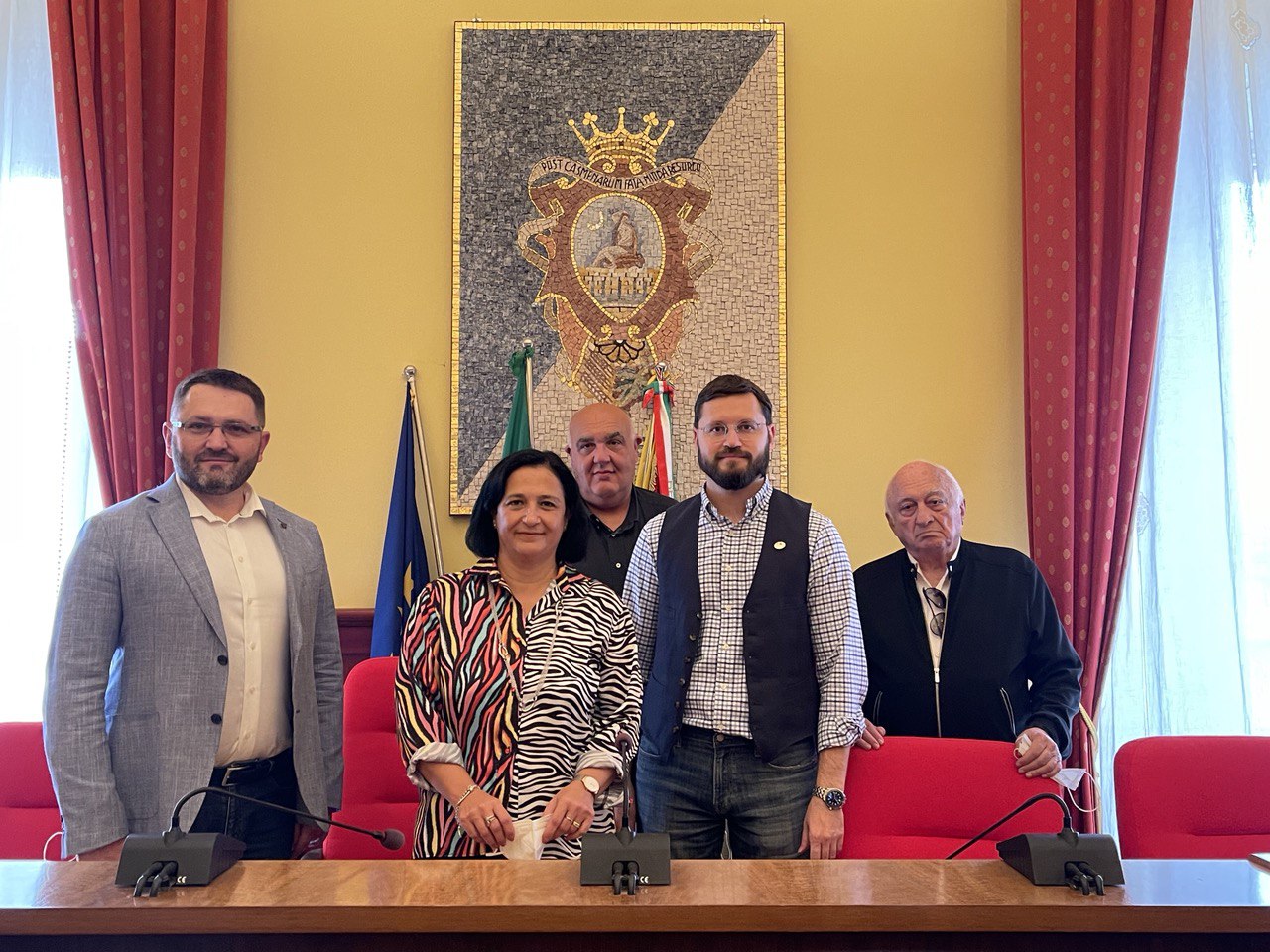 Orbit Boy and Italspazio with the Mayor of Comiso

Orbit Boy is an on-demand Air-Launch System that utilizes standard transport aircrafts that can arrive wherever needed to pick up and integrate the customer's payload and launch it from the local airport in 24 hours. The Orbit Boy team is looking forward to developing responsive space launch capabilities in Italy in partnership with Italspazio.

The Boy Launcher is being developed in exclusive cooperation with Yuzhmash — one of the world's top manufacturers of launch vehicles. The rocket is based on existing time proven rocket technologies combined with state-of-the-art aviation and payload deployment systems. As a result, the Boy Launcher offers up to 200 kg of payload capacity, low failure rates and precise positioning capabilities.

With ready-to-go solid-fuel rockets, a wide range of standard transport aircrafts available, mobile payload processing and next-day launches from the customer's local airport, Orbit Boy is the only "Uber of Space'' solution on the market.

Italspazio
Italspazio develops systems and services for satellite communication, teleports and geoinformation uniting business opportunities and talent. Always with eyes set on the future, Italspazio is combining scientific, technical and commercial background of over 30 years in the field of satellite technologies.
Italspazio is located in Catania, Rome and Kiev: with a strong presence in Italy and a presence in Europe to showcase core competencies and unique experience.

Comiso Air Base
Comiso Airport "Pio La Torre", also known as Vincenzo Magliocco Airport, is located in the Sicilian town of Comiso in the Ragusa province. The airport serves Comiso (5 km/3 miles from it), Ragusa (15 km/9.3 miles from it), Vittoria and Gela. It changed from military to civil use during 2005–2008. The airport was opened to commercial and general aviation 30 May 2013.